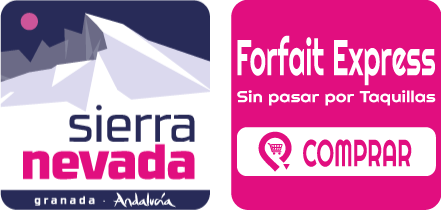 CETURSA SIERRA NEVADA SA, ONCE PUBLISHED THE BOJA THAT COLLECTS THE NEW COVID 19 MEASURES ON MOBILITY RESTRICTION APPROVED BY THE GOVERNMENT OF ANDALUSIA, REPORTS:
Cetursa Sierra Nevada SA, once published the BOJA that includes the new COVID 19 measures on mobility restriction approved by the Government of Andalusia, reports:
The Sierra Nevada ski and mountain resort will open its facilities normally as it has been doing so far. As established by the BOJA of January 16, 2021, "sports practice of winter leisure sports on snow or ice is allowed, which will be credited by presenting the subscription to use the lifts (forfait) in a ski resort previously acquired, provided that it does not come from a municipality with a perimeter closure ".
Thus, the station plans to open from tomorrow, if the weather conditions allow it, a skiable offer similar to that of the last days, that is, slopes in all areas: Veleta, Borreguiles, Parador-Cauchiles, Laguna, Loma de Dílar and Rio, as well as the ski lifts necessary to serve those areas.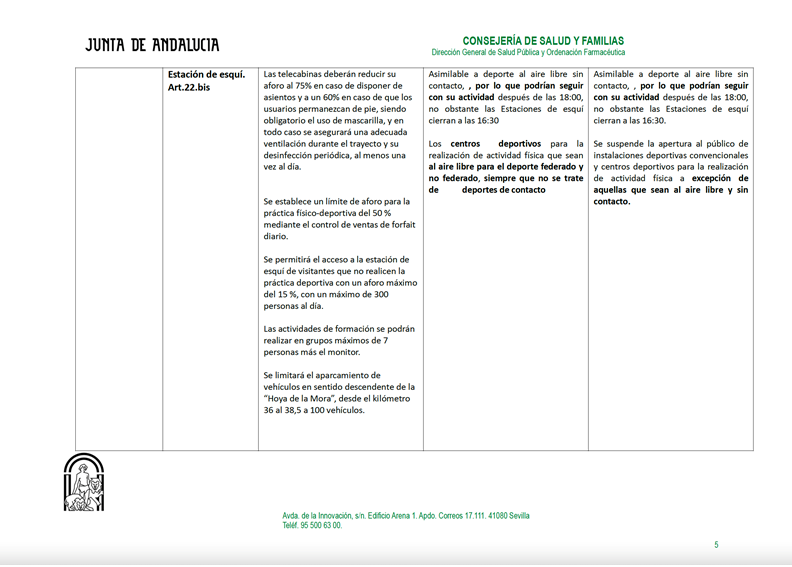 The purchase of ski pass, as it has been until now, will be exclusively online. The capacity will remain reduced. Cetursa Sierra Nevada asks workers and users to observe strict compliance with the COVID 19 regulations in all the facilities of the winter complex to make Sierra Nevada a safe resort.